During the last weeks we have been working hard on a updated version of our website. You can already see the result of this hard work as you read this blog post. You might have noticed this change before, as we released a first working version relatively quickly and have continuously worked on it.
The goal of the relaunch of honicon.com was to give interested parties and customers a better overview of the services of Honicon GmbH and at the same time to provide some knowledge. You can be excited for the following things on the new website:
comprehensive contents to our main topics
current (blog) posts on relevant topics: news
Information about the company and our qualifications
Availability of the contents in German and English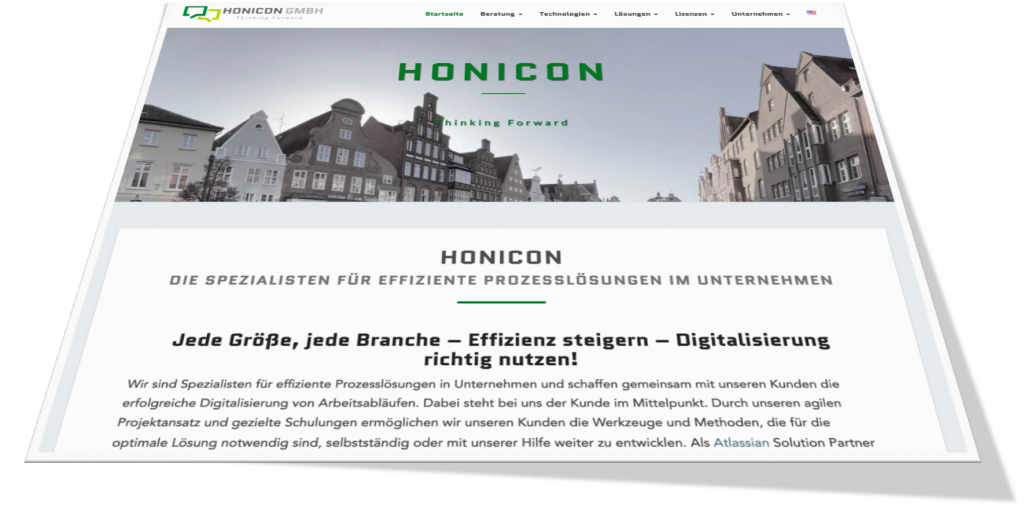 What was important to us with the new website
The new homepage should in particular enable Honicon to inform about topics easily in a timely manner. While the old website worked with rather static content, where changes required a lot of effort, the new website is based on the content management system WordPress, in order to use the possibility of dynamic content. Besides various other advantages, several authors can now work on content, an integrated blog and the integration of additional features is easier for us.
Of course, aspects such as technical security as well as speed of the systems used and thus an attractiveness for visitors as well as search engines were also a major factor. It was an important concern for us to avoid any service providers if possible. For example, we use the website without typical services like Google Analytics. This means that our content can be called up without visitors having to worry about rejecting various cookies in accordance with the GDPA. Personal data is safe and in well-chosen hands with us.
The tidy design of the website is intended to make it easy for our interested parties and customers to find necessary information quickly and to contact us. The necessary contact information can always be found at the bottom of each page in the so-called footer.
Maintaining a bilingual website should be as easy as possible for both us and our visitors. The visitor can switch directly between the two languages from each page and is not, as with the old homepage, referred back to the homepage when switching the language and must navigate from there back to relevant content. For the administration of the languages in the background it remains clear to us in the administration which subpages already have an English language version and which do not.
Give us feedback
We are pleased that you like the new homepage and if you recommend it to others.
We are open to further improvements to our website. Please feel free to contact us if you notice anything unusual.