Reduce your expenditure by 20%
Simple and intuitive time management with a great overview of planned and booked workload.
Time management is in most of the companies quite individual. As long as there are no strict regulations and the staff has to keep an eye on their worked time by themselves it becomes more and more difficult to keep an overview on worked hours including overtime and planned work.
With Jira and the app "Tempo Timesheets" by "Tempo for Jira" time management becomes simple and intuitive.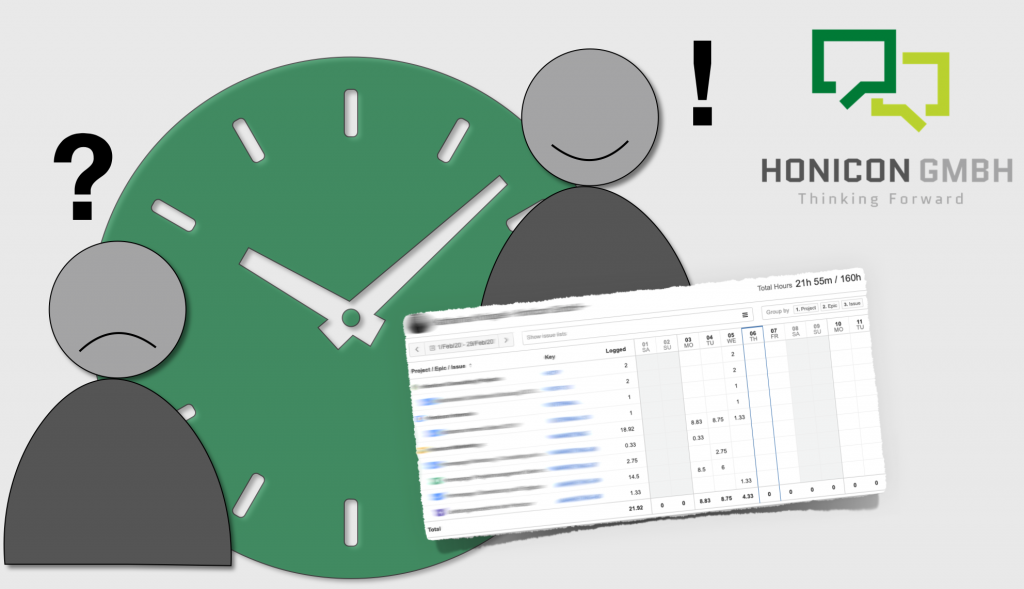 Tempo Timesheets is based on three major blocks:
Time Tracking and Timesheet Approvals
Reports
Account Management
First of all the accounts will be created right after the basic setup of the app. The accounts are linked to specific projects in Jira. A project can have multiple accounts for example for travel costs or service rates in case of separate billing. So for every work log the user can choose the correct account based on the service.
Every user with the relevant permissions can log work on issues. The tracker tool, which comes with the app, is a very useful gadget, as it counts the time you work on a particular issue (if activated) and so the user can focus on the work to be done instead of checking the clock all the time. When work is finished the tracker will be stopped and immediately a new window pops up forcing the user to enter the details of his work log.
For an overview of the booked times, use the timesheet. Here the weekly hours are defined and summed up. So you can see directly if you are currently in the desired range of hours or if you have worked minus- / overtime.
In order to plan your own time for work on tasks, you can store planned times at an issue or on a weekday. So you can structure your week and block time windows for upcoming work.

Timesheets are often used for services as an attachment to the invoice. These can easily be pulled out of the system as an evaluation of the cost centre and added to the invoice as a clean PDF file.
Results & Benefits
quick overview of booked working time
Assignment to projects and individual activities
Time statements for customers
Set up planned times individually
Use Tempo Timesheets for your Jira instance today and make it easier for your employees!
Honicon helps you: