Change Management – maximized control, minimized risk
Change Management – maximized control, minimized risk
In change management, tasks, activities and measures are defined that bring about a cross-departmental and substantive change in an organization.
Change management is used, for example, when implementing new strategies or converting to new systems or processes.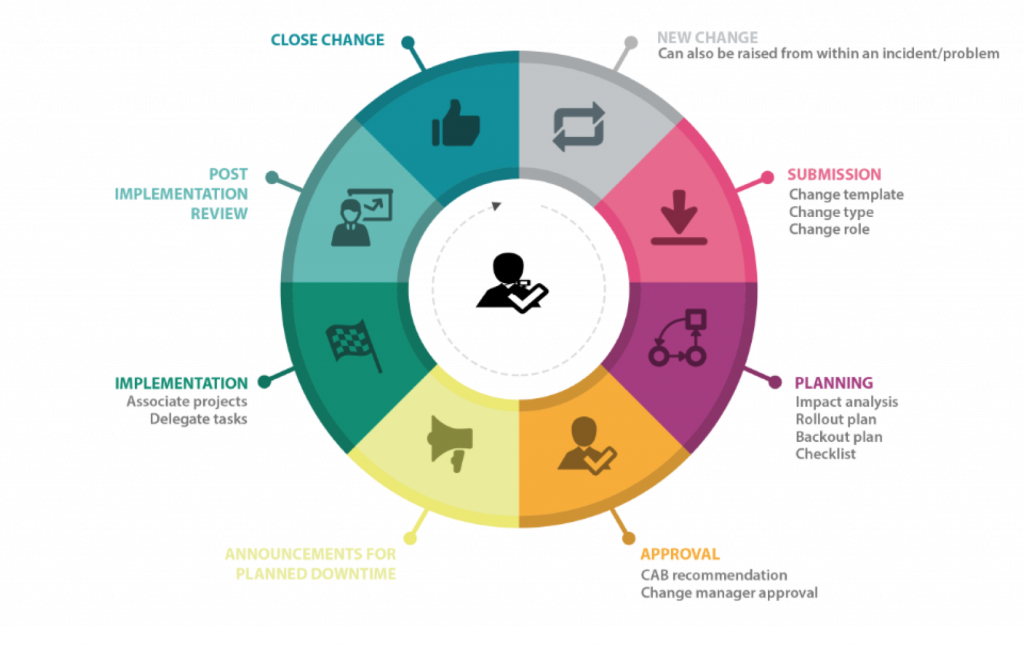 Change management in relation to ITIL
Change management is defined as a process in the ITIL world. This process represents the efficient and low-risk adaptation to the IT infrastructure for the operation of existing business services. Save time with a sophisticated and tested process.
What is Honicon's advantage for you?
Honicon supports you in the introduction of a change management process or in the implementation of existing processes. In addition to the "technical" implementation, this also includes the provision of the process landscape, for example Software solutions from Atlassian.