A typical project is divided into several phases and project management aims to plan and control the project correctly. The aim is to limit risks and take advantage of opportunities as they arise, and to achieve project goals qualitatively, on time and within budget.

Overview of project management methods
Traditional project management
This type of project management is based on a linear sequence of phases separated by milestones. It is also known as a waterfall or V-model.
Changes during project execution are avoided as much as possible, as they can trigger complex and costly change requests.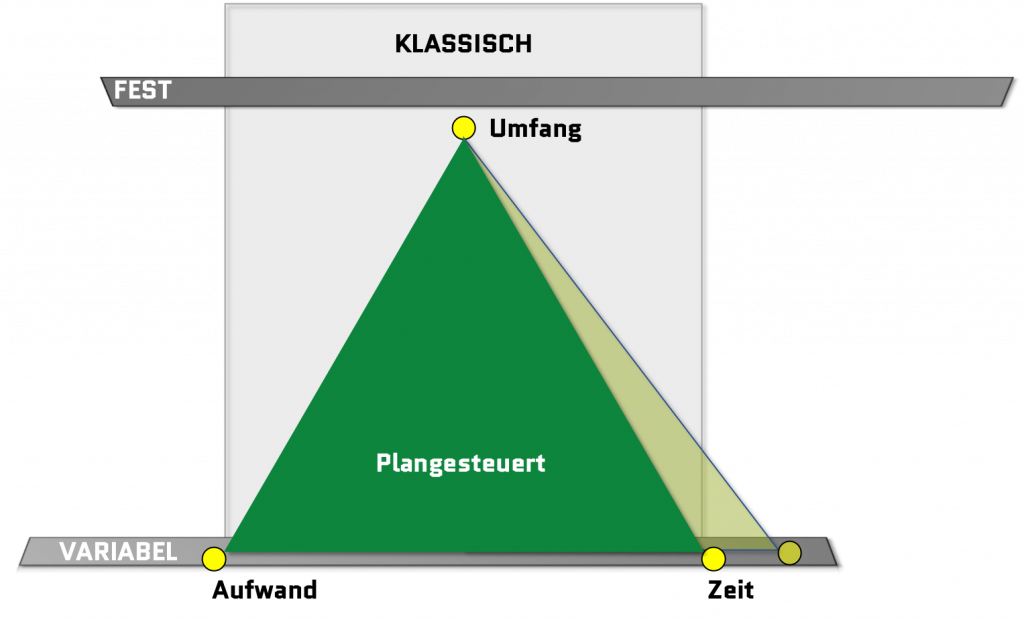 Project management with the software Atlassian Jira Work Management
Our recommendation for traditional project management: Use Jira Work Management from Atlassian as project management software. It allows you to easily manage and organize your teams and projects at a glance. Deviations from the plan can be identified promptly.
Define your own workflow and thus design your own processes that support your team in realizing new projects. Thanks to the supplied boards, you can create interactive tiles that can be moved to the next process step by dragging and dropping.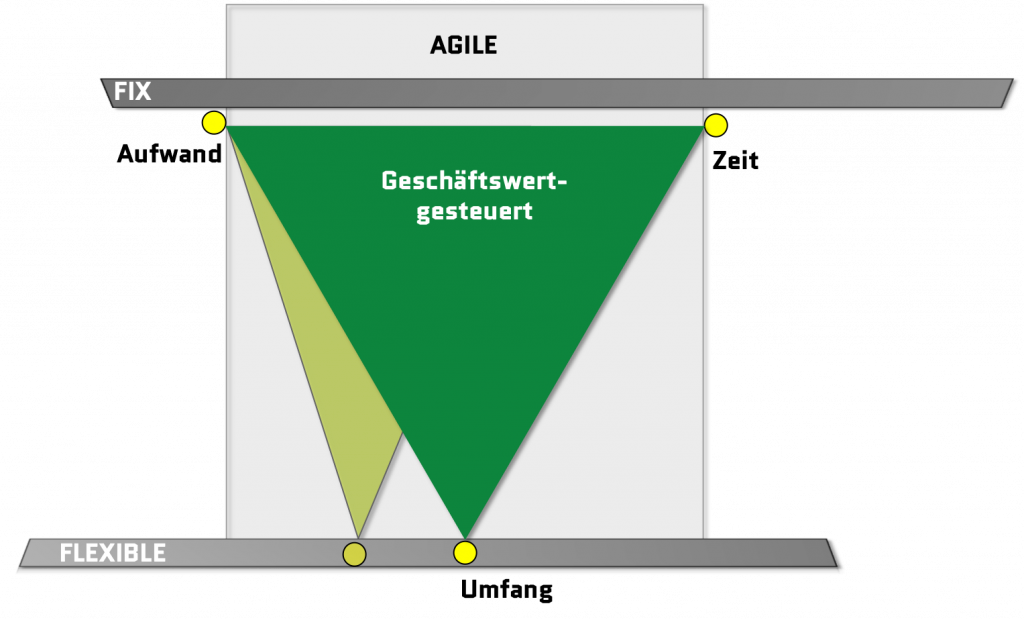 Agile project management
Agile project management on the other hand is based on a more flexible method. Deliverable building blocks are implemented regularly and next steps will build on each other.
In this context, emphasis is placed on short communication channels, teamwork and continuous process improvement. The employees themselves are given a high degree of personal responsibility.
Agile project management with Atlassian Jira Software
Use Jira Software as a simple and clear platform for your projects. The tool is designed to make it easier for project teams to plan, track and finalize developments.
Each team member always has an accurate overview of which tasks are still to be completed, which have been finished, which are waiting for input or coordination and so forth.
Jira software is often used specifically in the development of software and therefore also offers various tools such as planning sprints, creating releases or defining versions or components.
Project management addons for Jira
BigPicture
Simplified portfolio project management with BigPicture or BigGantt by SoftwarePlant. Quickly and easily create Gantt charts directly in Jira and link issues and dependencies together. Milestones are clearly displayed and the critical path and deadlines always remain in the focus of your projects.
Tempo Suite
Focus on budgets and resource planning – with products by Tempo for Jira. Set yourself clear objectives for example by using Tempo Budgets. Here you can perform stakeholder management and, by focusing on costs, clearly show what impact changes in time, scope or budget will have.
Jira Advanced Roadmaps
Create agile roadmaps directly in Jira and visualize dependencies and project phases. With Advanced Roadsmaps (was Jira Portfolio), you can easily plan on your undertaking in Jira-projects that can later be directly transferred to the operations in Jira and thus in your actual programs, portfolios or projects.
Activate the English subbtitles for the follwing video.
How can Honicon support your project management?
We not only offer you our know-how in the field of consulting, but also develop complete projects together with you from the first idea to the successful completion.
We always keep the goal in focus and accompany our customers every step of the way. For us it is additionally important that the customers with the created solution not only get the right tools to increase their efficiency and effectiveness, but are also able to make changes themselves.
You can also purchase your licenses directly from us and thus ensure that you always have a reliable partner at your side when it comes to questions about terms, renewals or extensions für software used in project management.
After the implementation of projects Honicon is still available for a wide range of service & support. If required, we also offer our customers a service contract that is tailored to their needs – whether 24/7 or 9/5.
Certification in project management
In order to always stay up to date, we regularly train ourselves to provide not only us but also our customers with the most important and latest information.
Honicon staff knows PRINCE2
This is a process-based method for effective project management and equips project managers with the necessary basic knowledge to successfully complete a project.
Further information on certification and methods can be found on the PRINCE2 pages.