With passion and trust we unleash the potential of our customers!

– The team of Honicon GmbH
What does consulting mean for Honicon GmbH?
Honicon creates innovative solutions and know-how for your business and optimizes your working methods with digital technologies. Honicon approaches this with experience and passion and creates sustainable improvements that are expandable, effective and efficient. We do this by taking a 360° view at you process landscape and involving you directly.
In the figure below you can see how a management consultancy in the sense of Honicon GmbH can be pictured. Consulting is the heart of our activities and combines existing or emerging processes with technologies and tools to achieve an in-depth solution while addressing the concerns all parties involved. This way, an interaction between participants, processes, technologies and solutions is created that is lasting and can be built upon.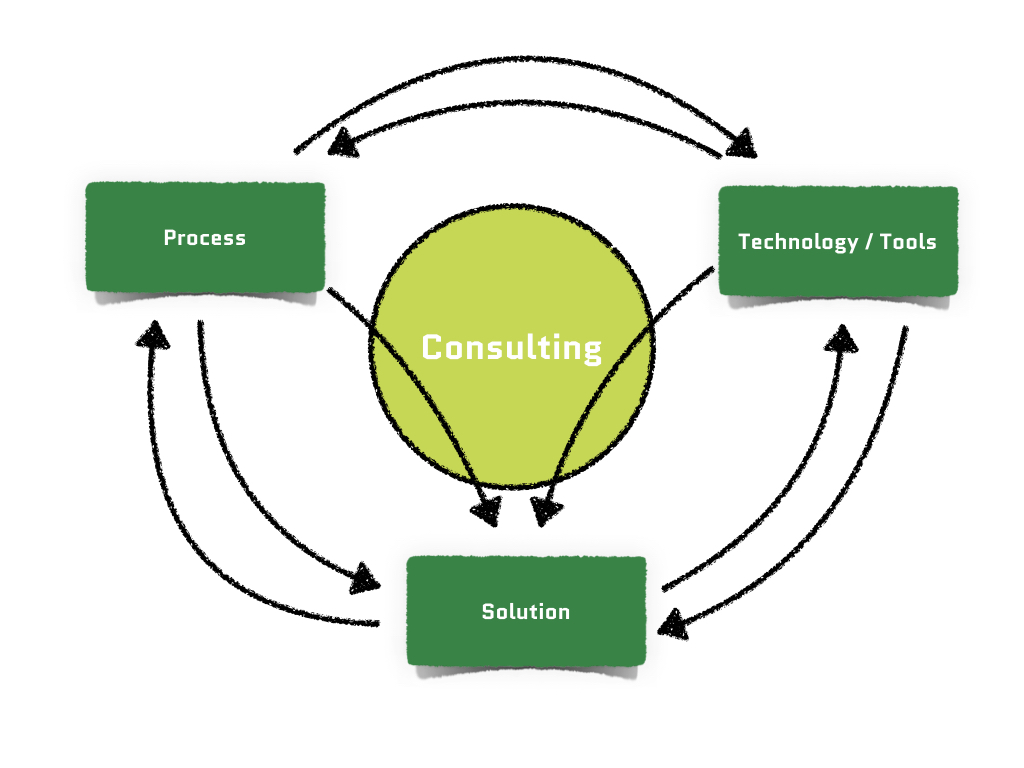 Consulting based on the ITIL framework
A supporting pillar in many companies today is IT. The consideration of IT service management on the basis of the ITIL framework is an approach that we gladly take into account. IT processes that are systematically anchored in the company and remain reliable even in the event of disruptions are of enormous importance for modern companies and can implicitly save costs.
Based on ITIL best practices, customer-specific processes can be elevated to a higher level that allows self-control and can be maintained even after a completed service on our part.
Consulting on DevOps using Atlassian
Whether classical development methods, mindsets in development or specific tools with which Continuous Integration or Continuous Delivery can be implemented. With the help of Atlassian products, the entire development or IT value chain can be supported. We advise on the correct use of the appropriate tools for DevOps in order to achieve transparency and (partial) automation in development methods and processes.
Concerning DevOps we place special emphasis on the establishment of company-wide standards by means of the technologies used. This allows us to implement rapid feedback and to achieve stable releases more easily.
Process consulting also beyond the IT
Processes can also be found where information systems are not used at all or at most not primarily at focus. Of course, we can also consider such processes and structure them from the ground up.
For example, a consultation could take place specifically for project management and agile variants of it. IT systems are not mandatory for the strategic success of project management, but can contribute to an increase in efficiency and transparency. This is an example – to speak in the context of the above figure – of how process consulting can also take place separately from technologies and tools.
For classical process consulting, we also offer to include the perspective that allows or requires the use of innovative IT systems and methods in the context of digitization. For example, if the inclusion of the ITIL framework is not yet desired but is still in consideration.

Transfer of know-how within the scope of management consulting
Honicon GmbH places particular emphasis on the transfer of knowledge within the context of management consulting. Just as we learn from our customers, we also want you to be able to apply and pass on our know-how in the future. In this way we achieve that not only you are satisfied with our service, but also we are satisfied with our own performance.
Often a newly acquired know-how cannot be learned immediately, let alone implemented straightaway. Therefore we bring along an awareness of what previous knowledge and background a customer has.
Whether remote, on-site or mobile; management consulting can be performed by Honicon according to your requirements. In keeping with the spirit of Digital Workplaces, we ourselves also use the tools on a daily basis that we would recommend to you.
With the help of such tools, autonomous work can be achieved and we are also there for you exactly when you need us – not too much and not too little.
On the following pages you will find more information about our consulting services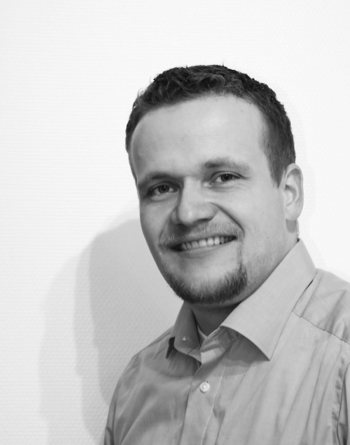 Feel free to follow our consultancy work at LinkedIn.