Where there is community, there is success.

When working in a team, each employee usually has his or her own way of working and therefore different means of doing so. With Confluence, working together on one platform gets easier. Every user can maintain his own personal area or work together with colleagues in shared spaces.
Smart Conflict Management
Changes made by several users on the same page are managed by smart conflict management. Thus no changes are lost and you can even read the changes of the other user in real time.
Everyone sees only what they are meant to see
Due to a well thought-out authorization scheme, individual pages, spaces etc. can be restricted to your view or editing. Thus you are always on the safe side with regard to data protection and ensure that only authorized users can view or edit the relevant content.
Confluence Templates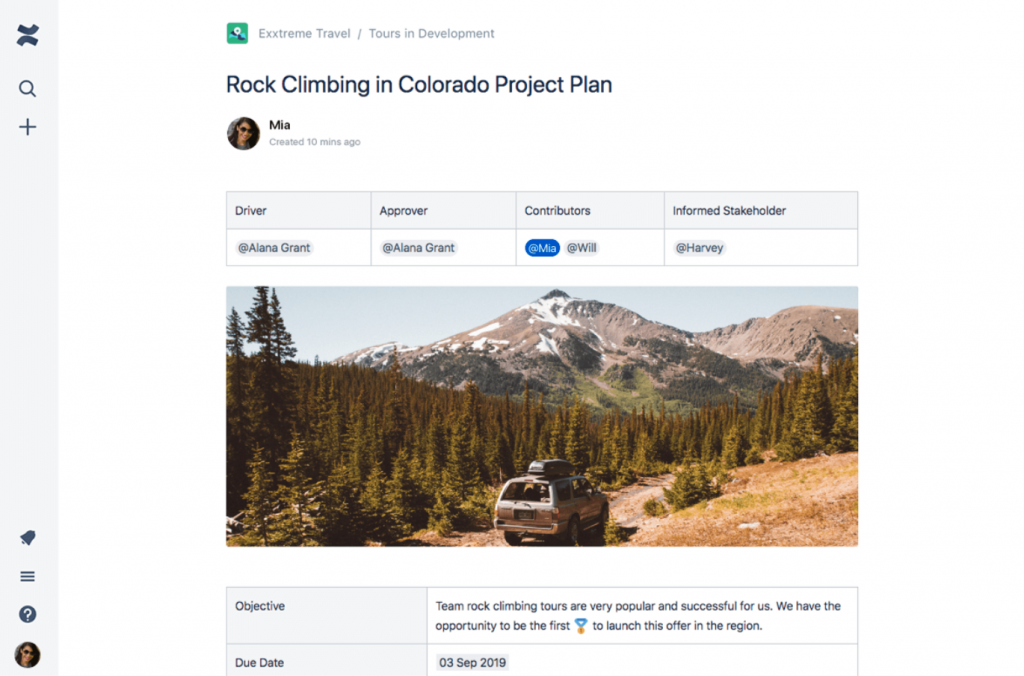 Quick start thanks to ready-to-use templates
In standard Confluence comes with a whole collection of templates that make it easy for users to quickly get started creating a new page or section without always starting from a blank page.
There are templates for the most diverse applications:
Project planning
Meeting notes
Blog posts
Instruction articles (How-to)
Calendar
Jira Reports
Retrospectives
Task reports
Troubleshooting articles
In addition to the existing templates, you can design your own at any time and use them for defined purposes.
Integrations for Confluence
Various external programs and services can be integrated into Confluence via apps to create a central, shared workspace. For example, components from Google Drive or Office 365 can be integrated seamlessly. When choosing apps, consider the performance of your instance.
Integrate your Jira instance
The entire Atlassian Suite can be easily integrated. For example, you can use Confluence as a knowledge base in your Jira Service Management to provide users with instructional articles for simple questions – help for self-help is the keyword here – minimize the number of support tickets.