As already presented in a previous blog post, the manufacturer Refined offers the user the possibility to design the appearance according to his own ideas and wishes with its apps Refined for Jira and Refined for Confluence. This time, this blog post is about Confluence and the usage of Refined for Confluence.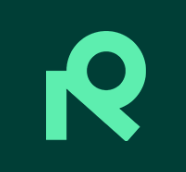 Functionalities
The basic functions and configurations are almost identical to those of Refined for Jira, so here is no detailed description but only some interesting insights into the features of this app.
With the help of the page construction kit you can also create your own structures and hierarchies for the presentation of content in Confluence. These "categories" can be selected directly when creating new Spaces / pages and are thus directly assigned correctly. A subsequent assignment to the categories can either be done by the Area Administrator via the Area Settings or by the Confluence Administrator in the Refined Configurations.
Please note that the categories are only a kind of menu structure and do not represent areas or pages.

Different elements can be placed on the start page, such as a slideshow of current blog posts, user activities, own favorites or news. The modules can be arranged in several columns next to each other or in individual blocks below each other. With the help of the ready-made modules, content can be displayed and configured quickly and easily.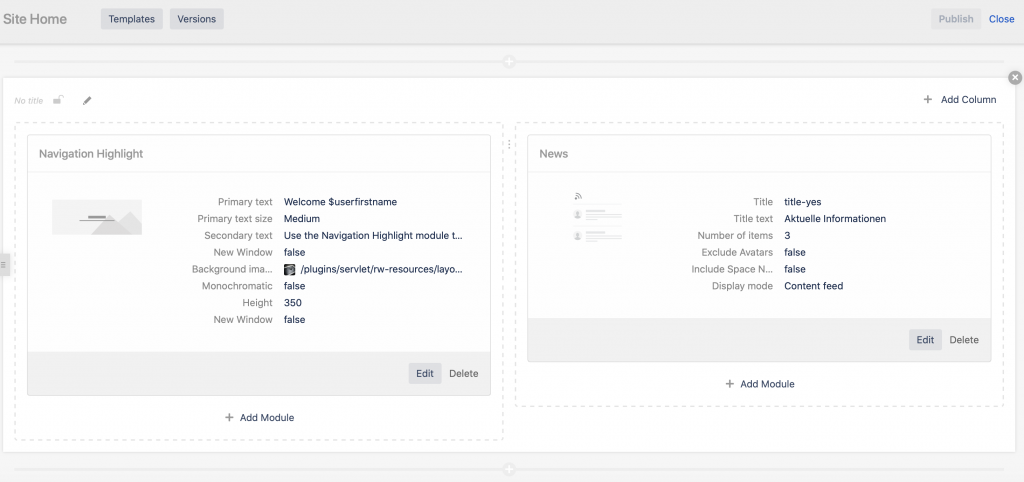 For example, if Confluence is used as an intranet, you can address the current user by name in the "Navigation Highlight" module and welcome him/her on the page.
As a further assistance you can place helpful links on the start page as a quick start, which leads the user directly to the linked pages or platforms. Thus, employees know where they can find information. Of course, these links are not only valid for internal Confluence pages but also redirect to external ones.
At the beginning of the start page you will find the deposited logo e.g. of the company. Next to it the well-known "Burger Menu" was placed, which contains the systems linked to the Confluence instance.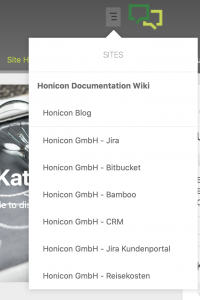 Themes
So all basic functions of Confluence will be preserved with Refined for Confluence, just get a new look. All shown elements can also be customized using the design templates, so called themes. Either you can create a global design template with all company colors to stay in the corporate design or you can use your own design templates for different customer areas to personalize them.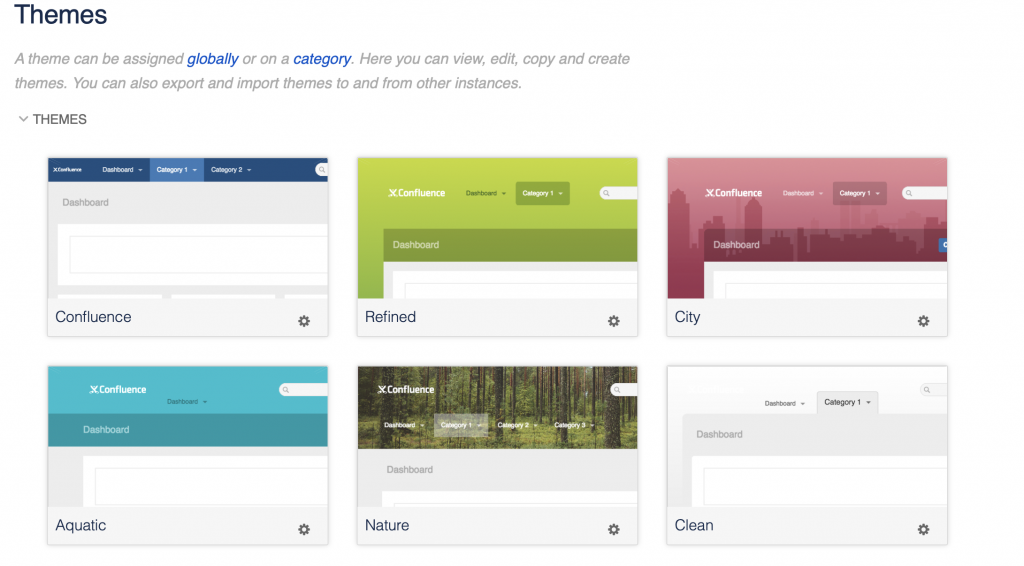 Costs
The smallest license starts at $10 for 10 users just like Refined for Jira. Per person, larger licenses are more expensive, although it becomes cheaper again from 2000 users on.
Technial Data
Refined for Confluence is currently only offered for servers and data centers.
Conclusion
We ourselves use Refined for Jira and Refined for Confluence and are very happy with it, as it adapts the layout of the pages to our company. Especially for customers it looks professional when their own company logos or colors are displayed in the customer area. For absolute specialists in HTML and CSS the app offers even more design possibilities, but here you should be really sure in what you are doing, because this is not supported by Refined Support. But with the basic functionalities it is almost child's play to adapt the system to your own wishes.